Hvac Experts
Denver's Top Rated Heating & Cooling Pros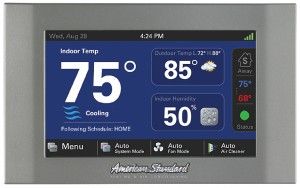 RESIDENTIAL AND COMMERCIAL AIR CONDITIONING
There is nothing more frustrating than a broken air conditioning unit. As temperatures rise, your air conditioner may be cooling fine, but when the first heat wave comes in, our phone starts ringing off the hook. Call now for $89 pre-season inspection from our qualified air conditioning repair specialists in Denver.
$89 Pre-Season Inspection Includes The Following:
Furnace Inspection
Check Motor Amps
Check Motor Capacitor
Check Blower Wheel and Air Flow
Check and Replace Filter, Filter Not Included
Check Thermostat
Check for Loose and Poor Connection
Clean Flame Sensor
Check Indoor Evaporator Coil
Make Note of Anything Abnormal
Make Any Recommendation to Improve Indoor Air Quality
Check Outdoor Condenser Unit
Measure Duel Capacitor
Mega Ohm Compressor to See If Any Damage Has Occurred
Check Condenser Coils for Dirt or Damage
Check for Any Visual Signs of Freon Leaks
Tighten Electrical Connections
Check for Proper Size Fuse and Breaker
Check Contact for Any Wear
Check System Freon Charge
Check System Operation Performance
Make Any Recommendations to Improve Efficiency or Performance
If any repairs are recommended we will quote the repair at a discounted rate or waive the inspection fee if repairs are made. Best of all, if your system breaks down during the season after our service, we will return at no charge to investigate and have your system up and running in no time. In addition, all of our repairs come with a two year warranty.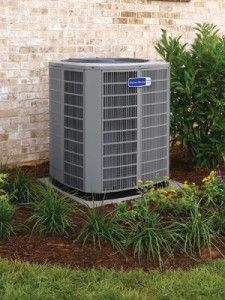 Central air conditioning systems require great planning, skill, and craftsmanship to be installed correctly. Any properly installed system will have these four qualities:
1. First, it starts with a whole-house inspection/load calculation to determine the proper size of air conditioner for your home. Improperly sized units break down more frequently, and cause uncomfortable temperature fluctuations.
2. The second step is to select the proper features. If you plan on being in your home for five years or more, you may want a higher efficiency unit with more features. If you plan on selling your home soon, you may not be in your home long enough to realize the return on your investment, thus it may be wiser to use a less expensive model.
3. Third, high-quality installation uses the proper procedures to extend the life of your system, is performed by qualified NATE-certified installers, and meets or exceeds all local and state building codes.
4. Fourth, warranty coverage is one of the most overlooked aspects of an air conditioner installation. If you spend less money on the original installation, but have little or no warranty after the first year (very few Air Conditioners fail in the first year), you may be left with an expensive service call in a few years, especially if the installation was substandard.
Hughes Mechanical follows all of the four basic aspects of a good installation, every time. To ensure we have the best service possible, we use high quality equipment from Lennox, Goodman, and many other brands.
Contact Hughes Mechanical to schedule your appointment today!