Hvac Experts
Denver's Top Rated Heating & Cooling Pros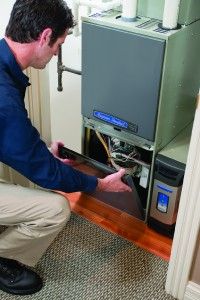 Mission Statement
LIVE WELL BY DOING GOOD
We provide services that keep your family safe, healthy, and comfortable. We are committed to providing the best HVAC service experience possible with reasonable up front pricing to our Denver customers.
1st: Our staff comes first.
A happy technician = happy, satisfied customers. We understand to keep our customers happy we must first keep our team members happy by providing an outstanding benefit package and a flexible work schedule.
2nd: We have an apprenticeship program where our apprentice and journeyman work alongside our master mechanics, ensuring the best education possible. Once they complete their 4 year training program and pass the Master Mechanical Test, they will be allowed to perform installs and service calls on their own. Unlike other HVAC companies, where one employee holds the Master Mechanical License needed to purchase the permits while apprentices and journeyman are out on their own without supervision, every serviceman of ours is a master mechanic or supervised by one.
3rd: We use original equipment manufactured parts, & name brand products that have been tested by non‐profit testing facilities to ensure the safety and longevity of your equipment.
4th: We only buy our parts from authorized dealers. These parts cost us more but we know the product has not been used, tampered with, and is made from the highest quality material. We can exchange the parts without any hassle from our dealer if it should fail within two years from day it was installed.
5th: We provide education for customers to make informed decisions with equipment repairs, replacement, and indoor air quality.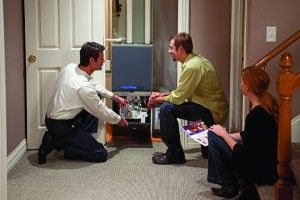 Our Technicians
Your comfort and safety mean everything to us, which is why we randomly drug screen and background check all employees. We do not waste your time and hard-earned money, only employing licensed master mechanics and Nate Certified technicians and providing continued education to keep them informed with local codes and new technologies that are continuously changing
HVAC Service Guarantee
When our technicians service your equipment they will inspect vital parts of your system, and will provide a list of any components that are showing signs of weakness. To prevent future breakdowns and costly repairs, this preventive maintenance check is free with service of equipment. We guarantee all parts and labor for a period of two years unless written otherwise on customer receipts.
98 Percent Of Our Service Calls Are Completed On The First Visit!
Call us today! 303-502-1480